n e w p r o d u c t s


•• l e s s o n s f r o m t h e c o r o n a v i r u s
There is little a cheerful website can offer in these challenging times. However, people like to receive cards; this was true before COVID-19 and now more than ever people appreciate a tangible greeting in this changing world. To that end, I'm offering a greeting card care package: a selection of three designs drawn from the card lines and card packages for $10.
Corona-care card package: 3 randomly selected cards (with stamps) from the card packages and card lines - $10.00 USD and free shipping within the US

•• c a r d p a c k a g e s
Aside from the product lines, I'm often inspired by a theme that I enjoy taking through a collection of card designs. These card packages are united by common graphics or ideas. For example,
Lovely Literary
combines lines from well known authors with art, and
Scientific Method Spectacular
offers snippets from various science fields highlighting the role of the scientific method in furthering our understanding of the world on which we find ourselves. See
Card Packages
for a complete list of themes!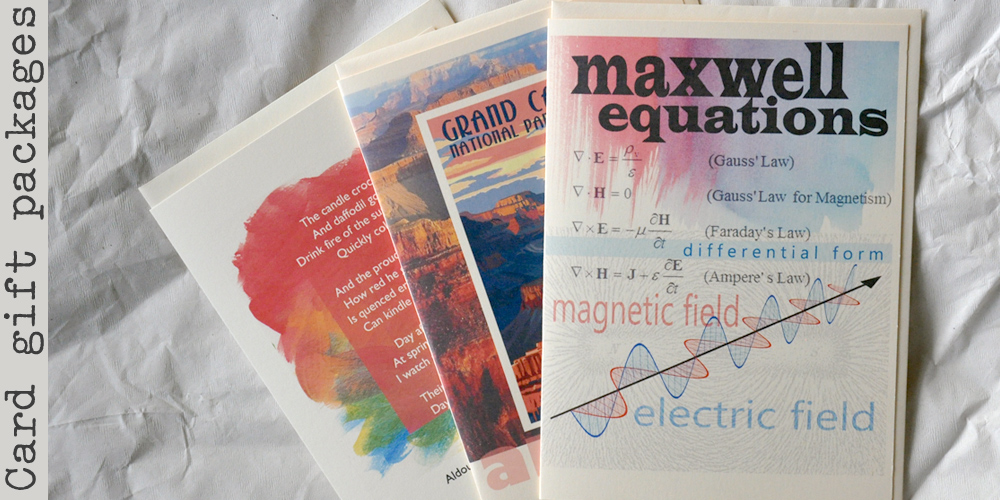 •• g i f t c e n t e r : c a l e n d a r s t a c k
I have long made collages of images and quotations for myself and friends, and I combined this love of all things paper with the gift ideas for a new venture: gift packages with calendar stacks. A calendar stack is simply a stack of 30 or 31 cards, one per day, making a month pass a little easier. On the
gift center page
, there's a number of options for the theme (general, pregnancy, marriage, grief), duration (monthly shipments for a single month, 3 months, 6 months, etc) and jewelry add-ons.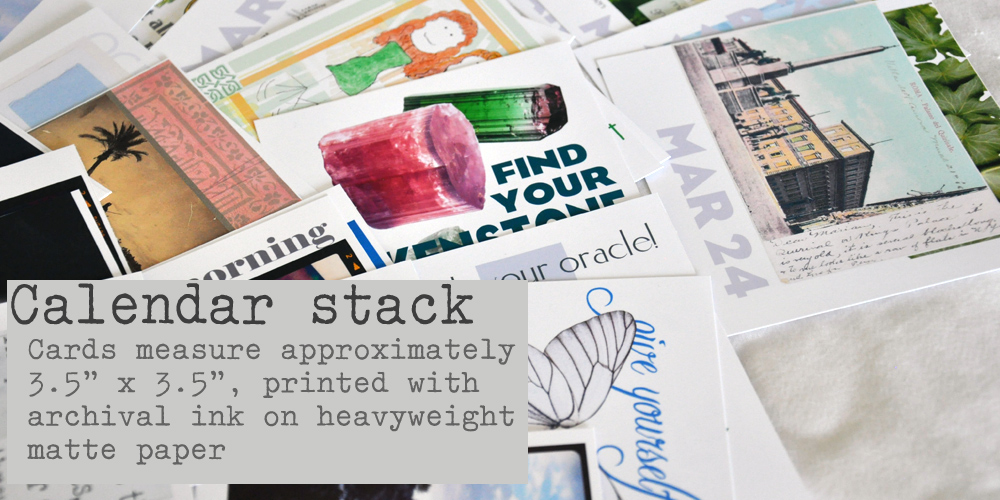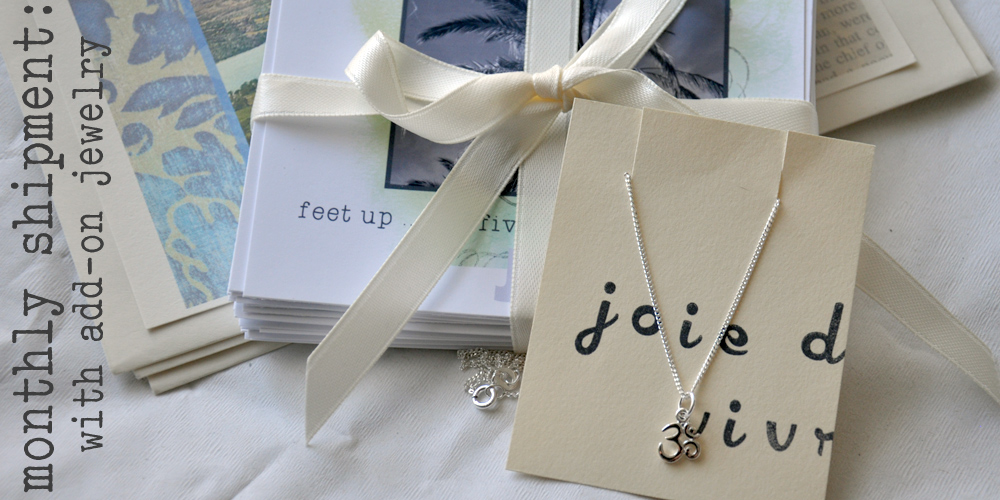 •• j o i e d e v i v r e New designs for Winter 2022 are atomic-inspired (with the pleasing swoops and curves of spirographs) or feature outstanding gemstones. These can also be found in my Etsy shop
ofgoodcheer
.
New designs listed for Fall 2022. Many items feature mixed metal designs: sterling silver charms paired with solid copper pendants. I expanded mottos and simple pendants and thought about celebrations throughout the year. Some are also listed in my Etsy shop
ofgoodcheer
though prices and terms are (should!) be the same. As always, I love gemstones set in sterling silver from SilverRocks, beautiful saturated lampwork glass colors from Unicorne Beads, and imaginative pewter items from Green Girl Studios.