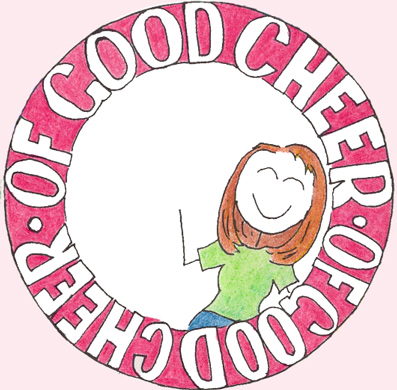 OF GOOD CHEER is an independently owned small business operating from Tucson, Arizona. The purpose of every card and jewelry item offered on this site is to celebrate everyday life, from the slant of early morning light making a flower beautiful to the challenge of getting everyone to work and school on time. The goal for Of Good Cheer is to provide distinctive, quality items that are a joy to give and receive. Unless noted otherwise, all items are designed and handcrafted by artisans -myself or others - with an eye for style and attention to detail. My philosophy is that art is for everyone, anytime, and I like to think the time and care invested in the items make them a pleasure to wear and share. I hope you enjoy browsing and shopping on this site and remember to wear & share art you love!

Beaded jewelry has a long history; from ancient times to present, jewelry has served to celebrate and commerate life events in beautiful ways. There's a story behind every piece of jewelry, and the product descriptions and wearing suggestions - oddball as they might be at times - serve to share a vision of that story. Where you take that story is up to you!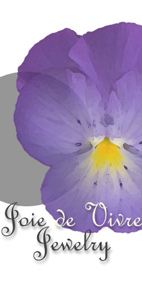 Joie de Vivre jewelry is the product line dedicated to bridge jewelry made from real stones, some semi-precious and others not-as-precious, and quality metals. Bridge jewelry is as the name sounds: it bridges the gap between costume jewelry made of synthetic materials generally at reduced cost and fine jewelry made from precious gemstones and metals. Sterling silver and 14kt gold-fill are used most often in the designs; copper, bronze and brass are also used with an occassional plated metal. I love the incredible variety of pattern and color in natural stones, and the jewelry items are designed for customers to have the tangible enjoyment of wearing real stones. Swarovski crystals have long been a favorite of mine for adding terrific color and dazzle to designs. For more information and designs, please visit the product line home page: Joie de Vivre.

In the days of easy electronic communication, a hand-written card has become an endangered species. Email, texting, Facebook and even eCards are faster ways to communicate, but not as tangible - as magical - as a piece of mail. Think of how a card or note from a loved one or acquaintenance transforms the day. A card in the mail is a small gift of yourself that makes a day special. I'm a fan of mail.

The product lines formed out of card ideas that I wanted to see or tickled my fancy. This seems odd because card selections are bountiful! Indeed, at times it seems there are too many cards from which to choose. Why add more? The answer is that the cards didn't feel personal, born of actual people's observations and experiences. Yes, most are beautiful and some quite profound. But a card can't hide its origins; commercial cards produced for the mass market may be witty, sympathetic, loving, cheerful, charming - but rarely do you have a sense of the person who made it. Cards are like jewelry; these are bits of art made to use and share.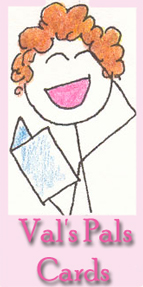 Val's Pals cards is homage to the stick figure, literally! The designs are charming in their simplicity and easy wit. The aim of a Val's Pals card is to reflect on the essence of a moment with cheeky fun and dry humor. Nothing's to be taken too seriously with a Val's Pals character. Cards for major holidays and life events as well as for the everyday can be found on the product line home page: Val's Pals. And yes: the designs evolve from personal experience!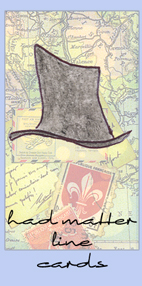 Had Matter Line cards are a mix of Victorian and other 19th century images with modern twists. Subject matter varies, but designs are grouped into birthday cards, beautiful scenic blank cards, blank cards with Victorian images and irony, and Christmas cards. Please visit the product line home page: Had Matter Line.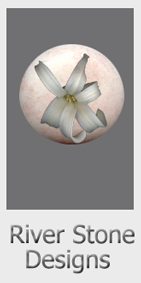 River Stone Designs are the most serious cards of the bunch; many are blank and rely on the feelings evoked from the photographs and collages themselves to communicate the mood and message of the card. This product line includes photogrpahs of beautiful places, images inspiring moments of reflection, fun images of the everday and holiday greetings. Please visit the product line home page: River Stone Designs.
•• c o n t a c t m e
Questions or comments about products and services offered by Of Good Cheer? Please contact me!
Phone:
(520) 302 - 7484
Business hours vary. Like many of you, I juggle multiple commitments. If you leave a message and contact information, we will return your call promptly. Reminder: Arizona follows Mountain Standard Time - no Daylight savings.
Live chat:
Unfortunately, a live chat service via the website isn't offered. However, if you would like live chat, please do call. The best hours are afternoons between 3pm - 5pm.
Email:
sales@ofgoodcheer.com
Note: check your email program for privacy and spam settings; if you don't appear to be receiving email, check your spam filters. Some won't accept email from unknown web domains. Please see the
privacy policy
regarding the approach to email. The short version: I don't share email addresses and I send infrequent emails, mostly notifying customers of seasonal sales or updates.
Snail mail:
Of Good Cheer
8987 E. Tanque Verde Rd. Suite #309-257
Tucson, AZ 85749-9610
You can also find Of Good Cheer on Facebook: Facebook/OfGoodCheer
Of Good Cheer
|
Promote Your Page Too
•• r e t u r n s &nbsp & r e f u n d p o l i c y
I want you to be happy with your purchase, and if an item does not meet your expectations in style, color or quality, I'm happy to offer a full refund for items returned in their original condition within 60 days of purchase. For card and jewelry items showing wear, a refund in the form of store credit will be given. Of Good Cheer retains the discretion for evaluating the condition of returned merchandise. Broken jewelry is repaired free of charge a full year from the date of purchase. If jewelry is not repairable, store credit for the purchase price will be given. Full refunds will be credited within 3 days of receiving the merchandise. Store credit may be used up to a year from the return date; to redeem store credit, please contact me.
To return an item, please package it securely and send it to:
Of Good Cheer
Attn: Returns
8987 E. Tanque Verde Rd. Suite #309-257
Tucson, AZ 85749-9610
Of Good Cheer is not responsible for items lost or damaged in shipment.
•• s h i p p i n g & d e l i v e r y &nbsp t i m e s
Free shipping within the United States is offered for all orders. International shipping is available; contact sales@ofgoodcheer.com for rates and delivery schedule. All free domestic shipments are sent insured Priority Mail through USPS.

Delivery times for card orders are generally 5-7 business days, with 2-3 days for processing and 3-4 days for delivery. Delivery times for jewelry are generally 7-10 business days, with 3-5 days for processing and 3-4 days for delivery. An email confirmation will be sent when the order is shipped, and if a delay occurs, email notification will be sent with an option to cancel the order if I'm unable to meet your desired delivery date.
•• g i f t o p t i o n s
Gift boxes for multiple recipients: Being unable to specify gifts for multiple recipients in the same order is a nuisance so I have tried to use PayPal options to allow you to purchase multiple items for multiple recipients in the same order. To order a gift, enter the gift recipient name in the text box as you add each item to your cart. For example: if I wanted to order the Brilliant necklace for my aunt Edna Angelique and the Along the Avenue necklace for myself, I would enter the name of the recipient before I added each item to the cart:

When you have added all the items you wish to the cart, add a gift box ($4.95 USD) for each recipient other than yourself. For the example above, I would add one gift box to my cart for Edna Angelique.
There is an optional text field for a particular card from one of the product lines. In the example, the Val's Pals Elemental birthday card was noted, but you can choose from any of the cards listed in Val's Pals, Had Matter Line or River Stone Designs. Note the card name listed below the design and I will add it to the gift with a hand written greeting at no extra charge.
•• Ready? Here's the gift box item to add to your cart:
Gift Box for each recipient other than self: $4.95 USD
Don't forget to note a recipient for each item as you add it to your cart!
Gift box shown with optional birthday card:
Gift ideas and suggestions:
Gift certificates are not available at this time. For gift suggestions, please see the
general help page
, or for jewelry gift ideas, please see the
Something Special
page, including the
everyday gifts
page. There's also an annual gift subscription service in which I send a jewelry + card shipment twice a year (spring and fall) as well as a birthday gift to a designated recipient. For more information, see the
annual gift subscription
page. It's a nice way to sample new items or simply let someone know you're thinking of her.
•• s e c u r i t y & p r i v a c y p o l i c y
All payment transactions are through PayPal using secure, 128-bit encryption processing.

For questions regarding credit card payment security, click the above link or visit www.paypal.com. Of Good Cheer does not share personal information such as name, email or address obtained from the website, emails or transactions with third parties or partner organizations without explicit consent of the consumer.
I send notices via mail and/or email of upcoming sales, new products or new site design features. The mailing frequency is generally quite low; quarterly or less. If you do not wish to recieve these mailings, please notify me to be removed from the mailing list.