•• s e n d a s m i l e
The act of sending a card just because, for no other reason than fun, is like the Stevie Wonder song &quotI Just Called to Say I Love You": you send love, and who couldn't use a little more love in her or his life? Here are some cards featuring friendship, states of mind, greetings from places near and far, and the joys of work to get you started. (On a side note: I've both been managed and a manager so I know how painfully true those are...) If you're interested in ordering cards, please scroll to the bottom of the page for sampler pack selections. If you choose the "Custom" card selection, then note the name of the card (listed under the card images) in the text field provided. Note that "Front" and "Inside" are images for the same card: "Front" is the design on front of the card, and "Inside" is the inside message. You are welcome to save and share the images, but they are subject to copyright (no resale). Enjoy!
•• f r i e n d s h i p c a r d s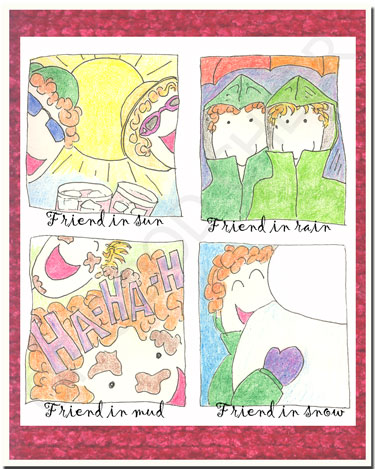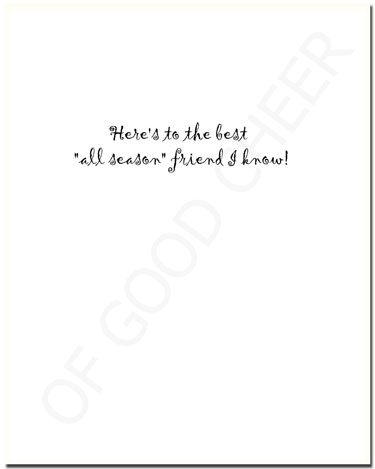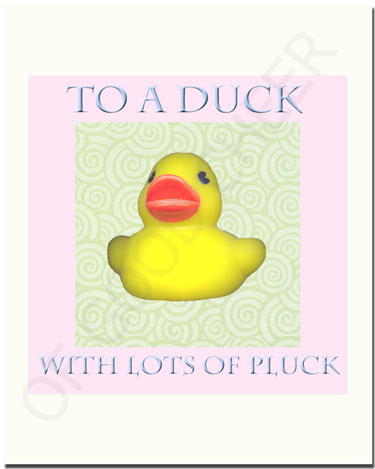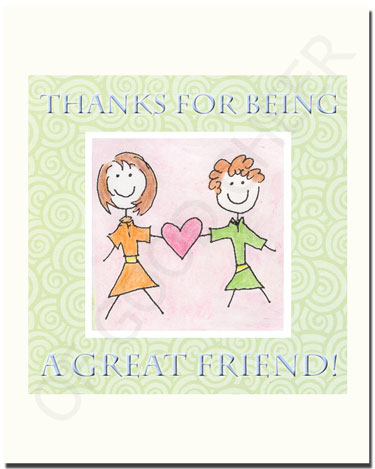 •• s t a t e s o f m i n d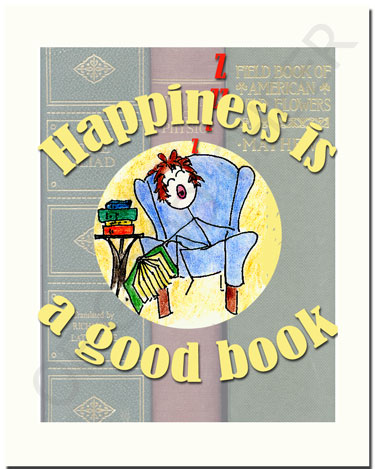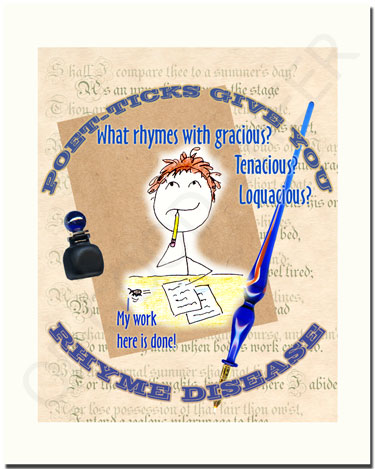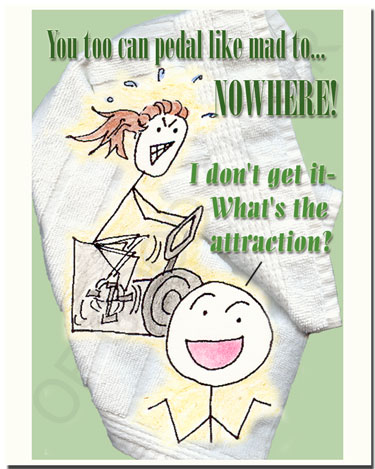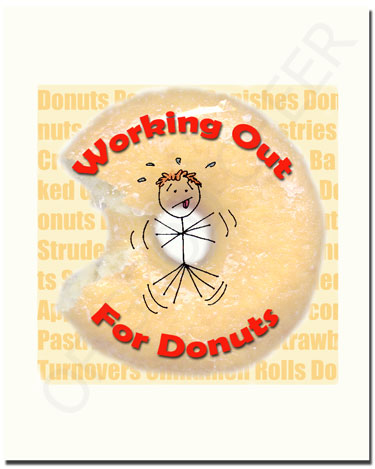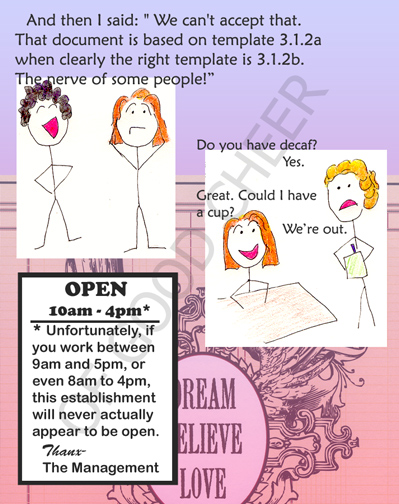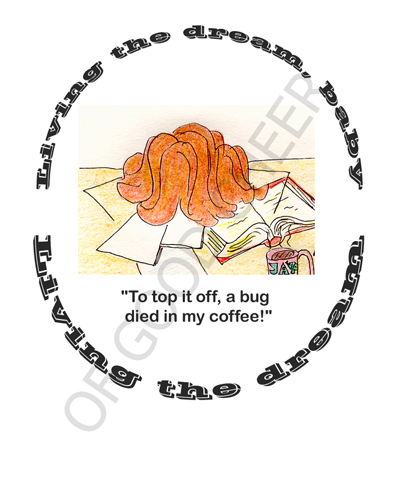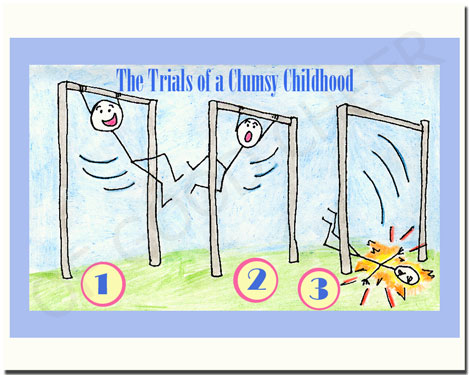 •• g r e e t i n g s f r o m ...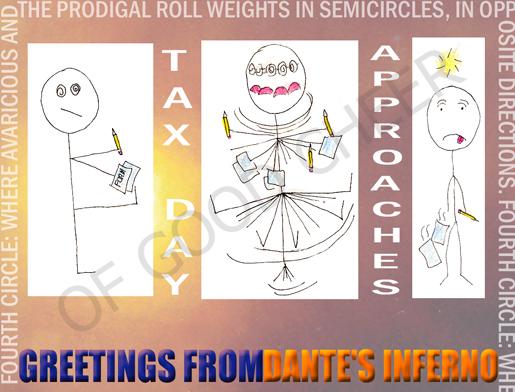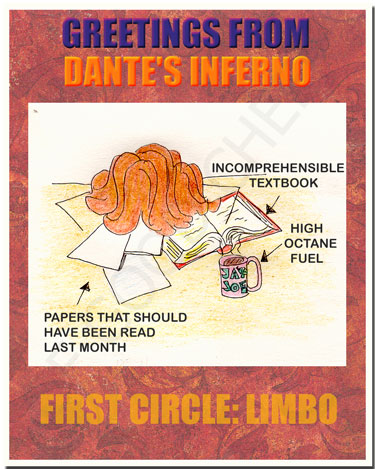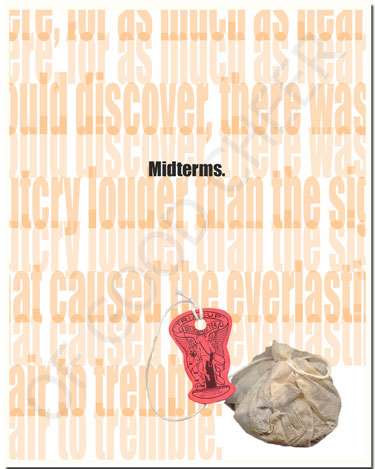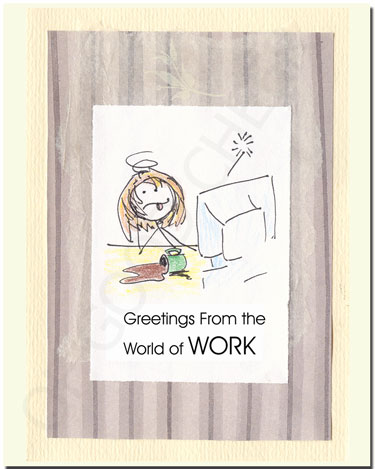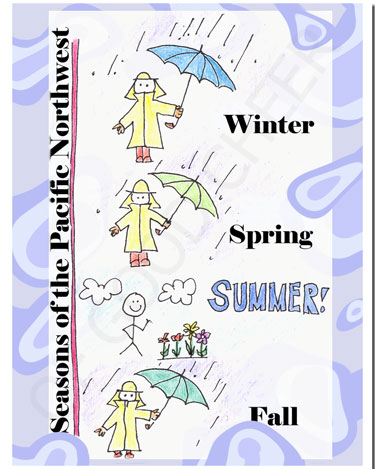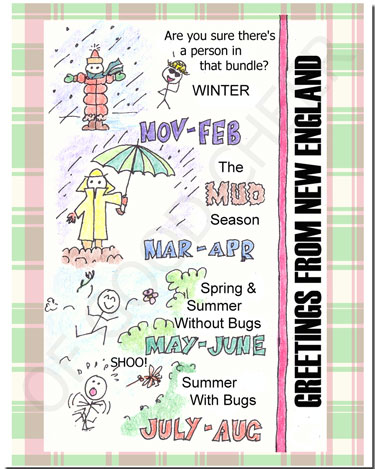 •• c a r e e r c o r n e r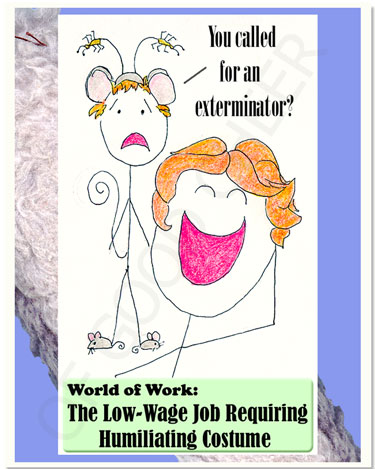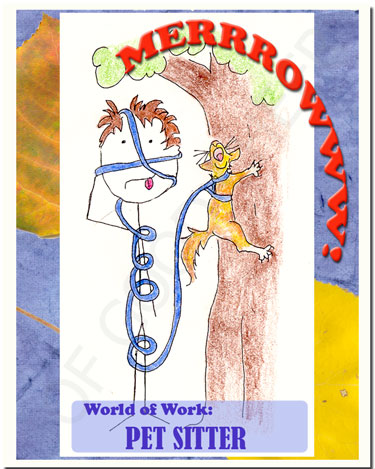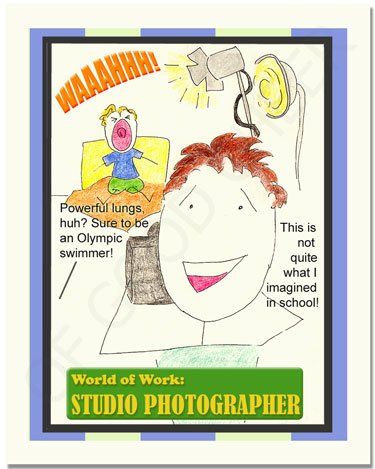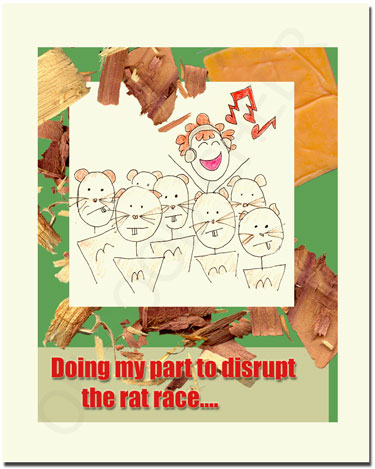 Val's Pals For Fun Card Sampler Pack options
The sampler pack includes 12 cards printed on ivory heavy duty cardstock with matching envelopes. Cards are approximately 5"x7" and don't require special postage. Each pack includes two of six different card designs: the "Living the Dream" pack includes 1. FF Plucky Duck, 2. FF Rhyme Disease, 3. FF Living the Dream, 4. FF World of Work, 5. FF Amongst Rats, and 6. FF Land of Summer; the "Going for Donuts" pack includes 1. FF All Season Friend, 2. FF Happiness Good Book, 3. FF Working Out for Donuts, 4. FF Studying Limbo, 5. FF Land of Chaos, and 6. FF Trials Clumsy Childhood. For the "Custom" pack, you can specify three card designs in the text field.
Val's Pals For Fun Card Sampler Pack: $36.00 USD with free shipping
b a c k t o t o p o f p a g e