•• w e l c o m e
Joie de Vivre jewelry is an eclectic collection of necklaces, bracelets and earrings made from natural materials, including precious and semi-precious gemstones, precious metals, freshwater pearls, Swarovski crystal and other lovely components. The translation, "joy of life", fits the design philosophy: the pieces are created with true love for the components and zesty living. Pieces are categorized by color, material and type to help the process of finding just the right piece. There are creative categories relating to humanities and science, and homage to artisans creating pendants and other components that I love. There's also an option to subscribe to the latest works and receive cheer throughout the year - what can be better than that? •• l a t e s t n e w s : l i f e i n t h e t&nbspi m e o f c o r o n a v i r u s The rippling effects of the pandemic are likely to be felt for years to come, and we have no choice but to do what we can to adjust to this altered world. I count myself as one of the fortunate; I could work and attend school remotely. In truth, I made jewelry to distract myself from the daily waves of bad news. I sent cards in a show of solidarity and support. As cases and deaths surged and the West burned during one of the worst fire seasons on record, I found myself struggling to maintain a sense of perspective and optimism for the world we are creating for our children. Toni Morrison reminded us that dreaming is not entertainment; it's work. If we want a kinder, more fair world, it is up to us to make it one. The new jewelry items (see the
new products
page) tend to be simpler designs with artistic graphics or reflective messages, like in
Power of Love #2
and
Good Advice
. Also, I had great fun combining sterling silver charms with solid copper drops for terrific mixed metal designs. There are a couple more themed pages: jewelry items that are
workhorses
in a wardrobe, adding a happy punch of personality to the daily grind, as well as lists of jewelry items selected for various
themes & collections
. My favorite character is the little pewter mandrake pendant created by Green Girl Studios. Help me return after being turned to stone, little
Drake
! Be safe out there.
E t s y s t o r e : ofgoodcheer

Although I have long shopped at Etsy, I haven't offered items for sale until now. There's a nice sample of spirodoodle and smaller scale gemstone items offered in my Etsy store
ofgoodcheer
.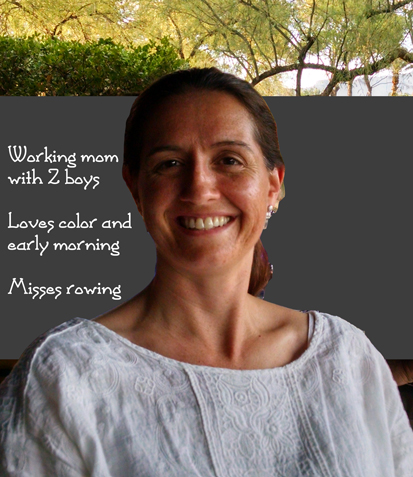 My approach to Joie de Vivre jewelry is to highlight the beauty of the components themselves. I look for color and texture combinations that are unusual but complementary, and above all, I have fun with the designs. My preference is to use natural stones, precious metals and Swarovski crystal. These components cost more, but my experience has been that the luster and good feel they bring to a piece of jewelry is well worth the price. I handcraft each piece and most are unique. My kids are older now but I remember life when they were younger so I understand the need for durability when it comes to contact with inquisitive hands. Look for the "Triple T" symbol (Toddler Tug Test) in the product description: a check means the design is robust to their loving care and an X means the design is more likely to tweak or break.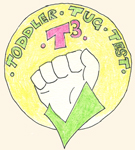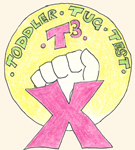 I've been making jewelry in various forms since high school and experiencing the growth of the handcrafted community has been a delight. I don't always get to make as much or as often as I would like, but the pieces are made with love and care when I do sit down to create.