•• w i n t e r 2 0 2 2 : c o s m i c s t y l e s & g i f t i d e a s
Jewelry designs for the winter include science-related pieces inspired by the mathematical precision of spirographs and classic gemstone designs in deep jewel tone colors.
The winter season is a time of greetings and gift giving, and
card packages
,
precious metal charms & chains
, and
gemstone pendants
make for extraordinary gifts.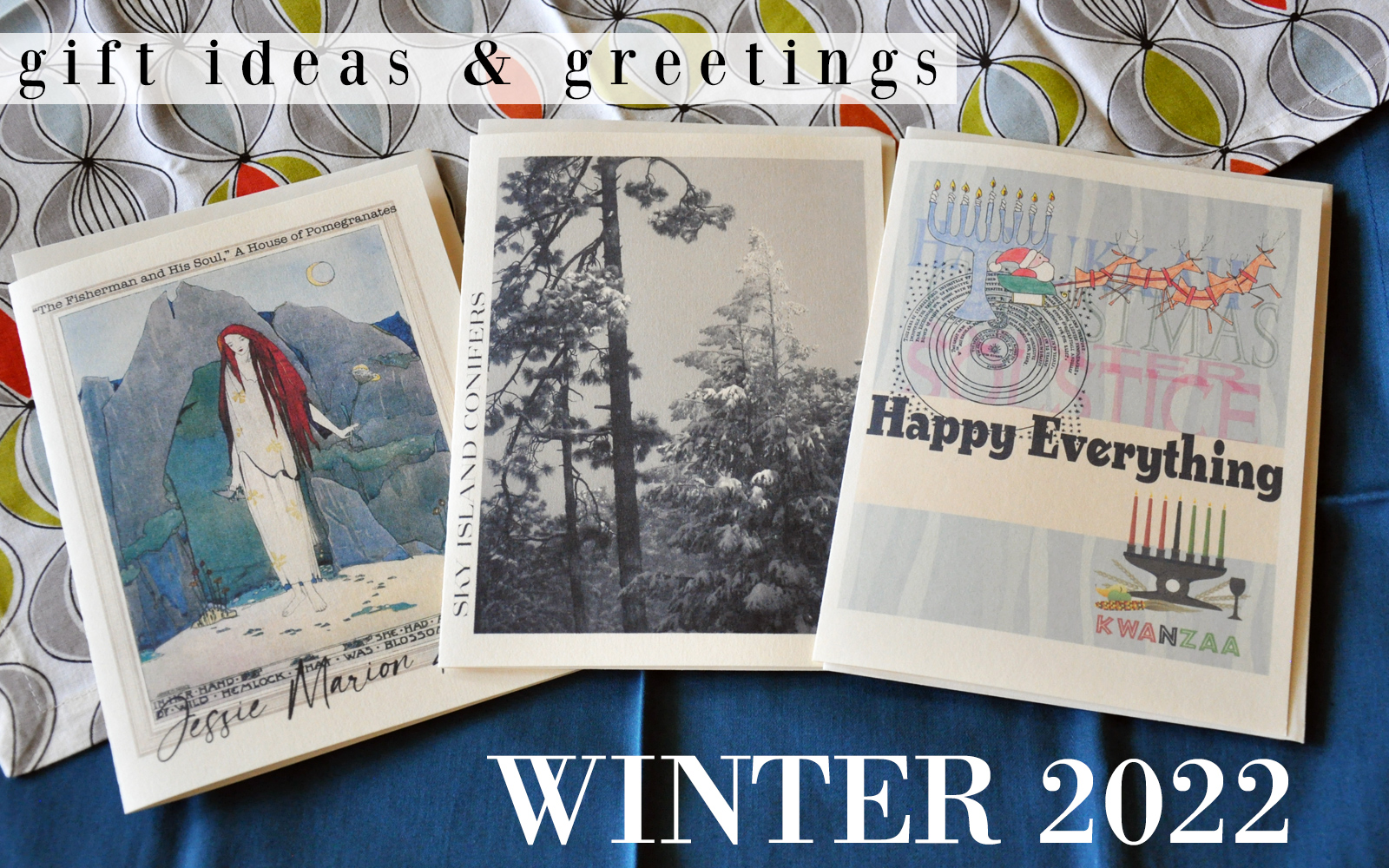 New card packages include snowy photographs from the Southwest (Snow in the Sonora), fantastic illustrations from women artists in the 1920s (Designing Women), and celestial leanings in the zodiac (It's a Sign).

Lovely -- and unusual -- gemstones like coffee moonstone and moss aquamarine shine forth in this season's new jewelry items, like Affogato and Lochan Uaine.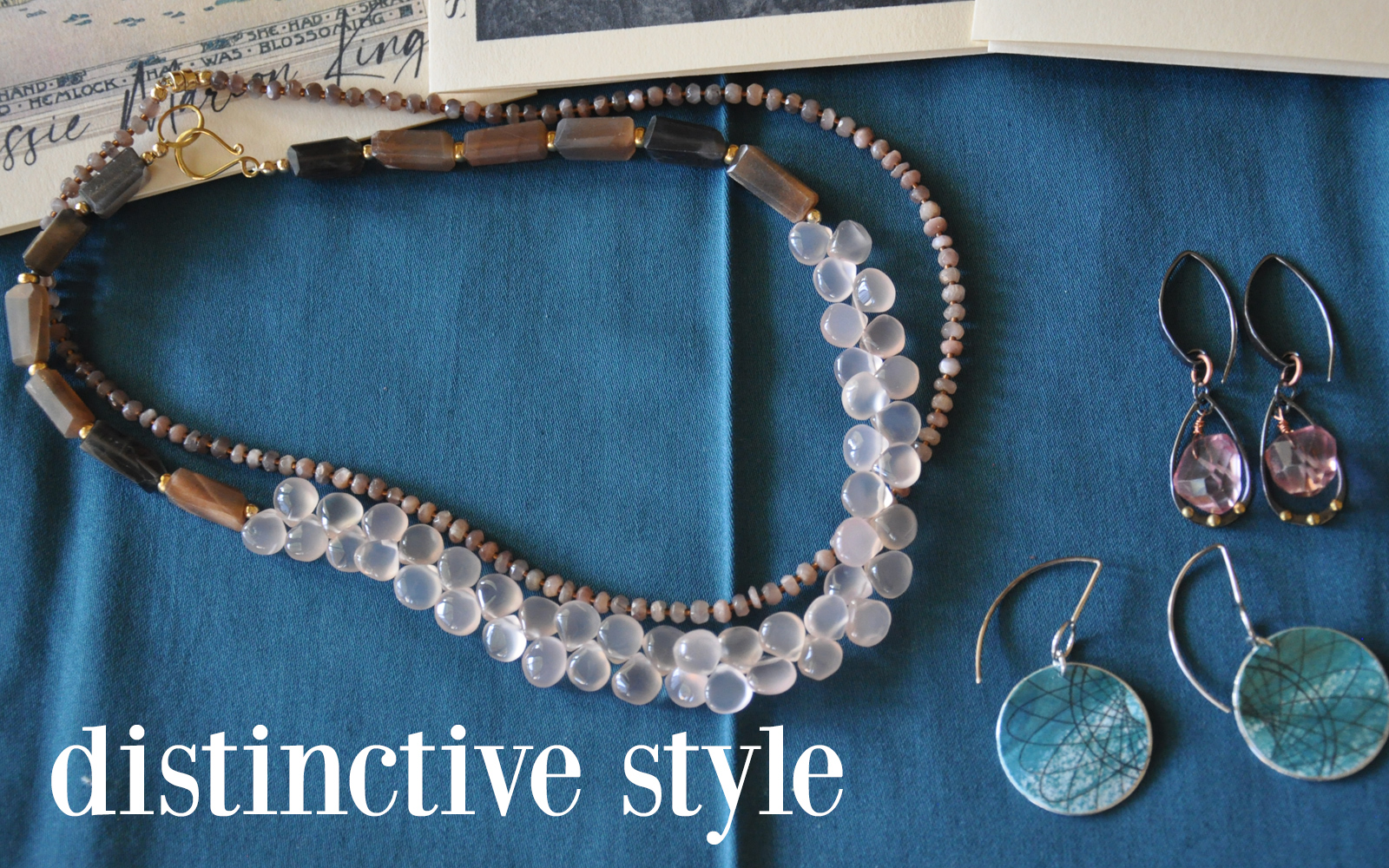 Share some "rock" style with coated topaz in precious silver with an edge (Rock earrings) and space-related designs inspired by mathematical spirographs (Atomic earrings).

Richly colored gemstones take center stage in necklaces like Rose Red with padparadscha sapphire and Celestial with ombre sapphire and Caribou with a circle of iolite in a whimsical antler design.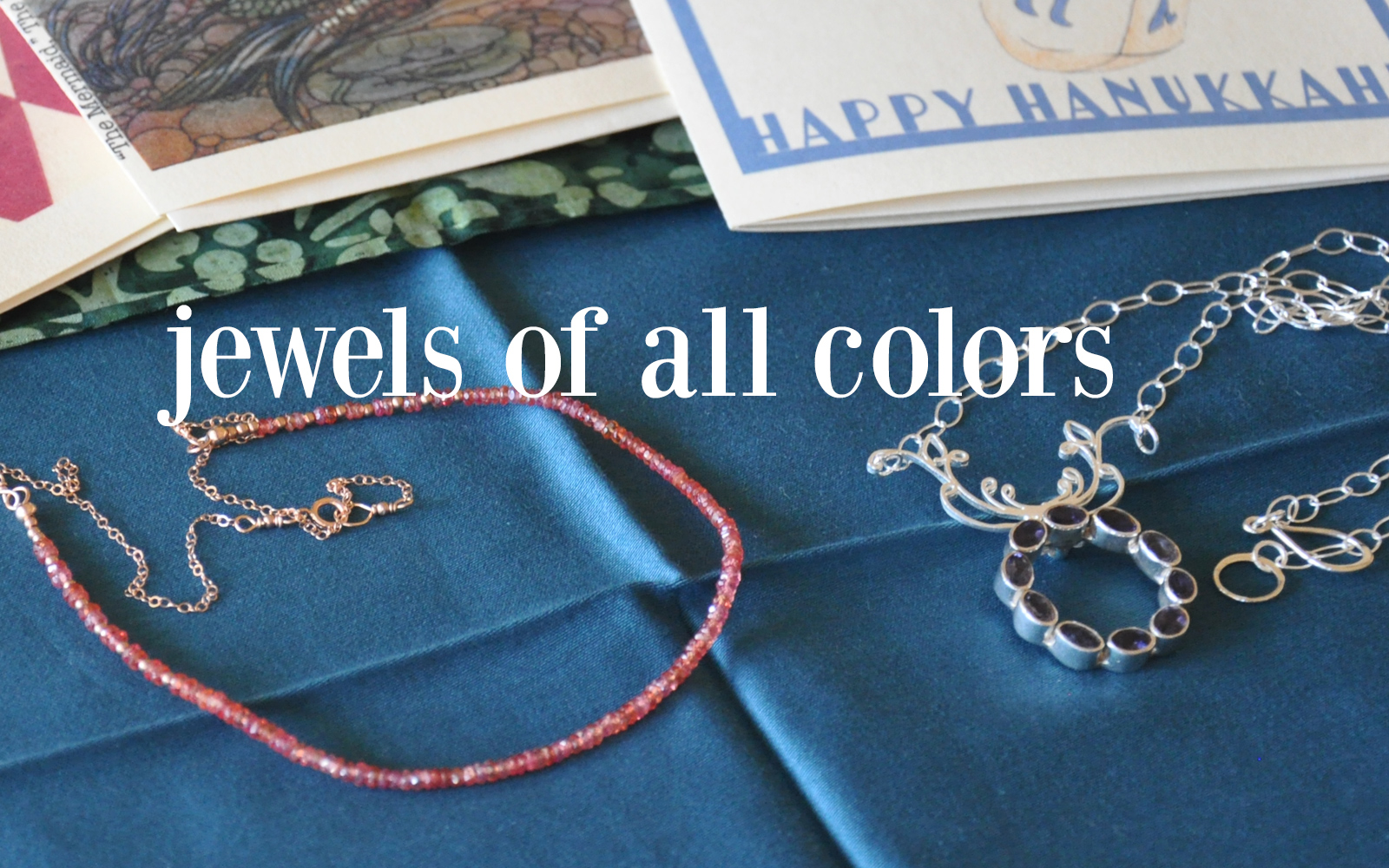 Share season's greetings with holiday themed cards in the product lines, like Had Matter Christmas cards, River Stone winter greetings, and Vals Pals December holiday cards.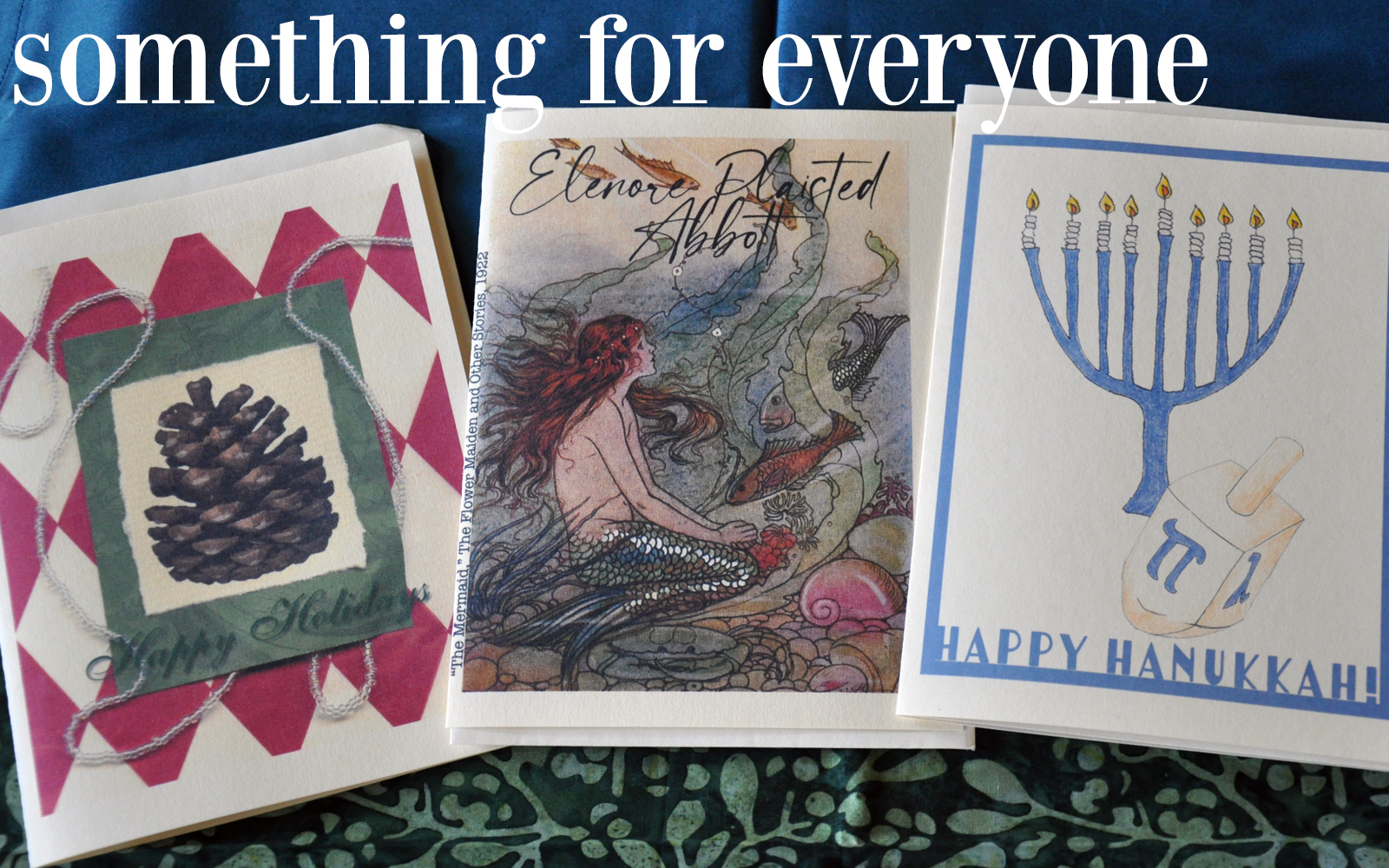 Themed card packages in quantities of 8 to 28 cards make gifts tailored to specific interests, like National Parks, black and white photography, art, and Zodiac signs. For example, Elenore Plaisted Abbott is one of the illustrators featured in the Designing Women package with colorful works from books of the early twentieth century. To make for a truly special gift, why not commit to sending cards throughout the year for personal greetings?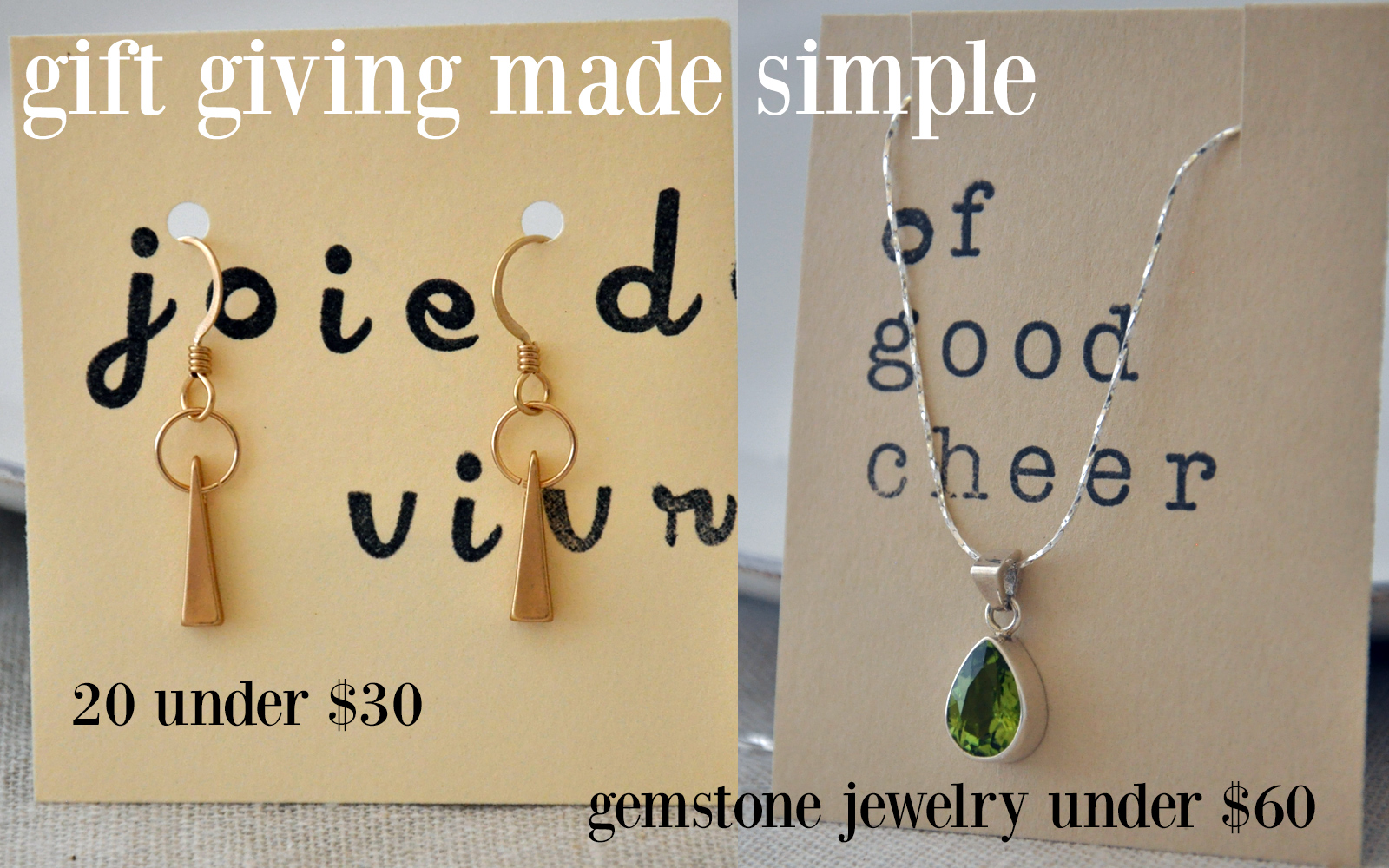 The 20 under 30 page has 20 high quality, precious metal jewelry items for under $30, making it possible to share gifts both stylish and economical. For slightly more, the sub 60 page features jewelry with genuine gemstone pendants in sterling silver for under $60. For combinations of cards and jewelry items, see the gift center.

Happy holidays and may 2023 be a good year!
t o p o f p a g e