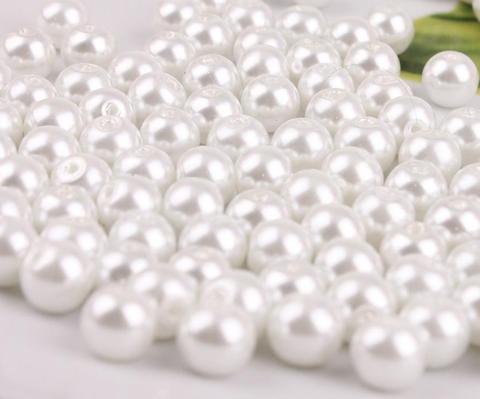 •• g l a s s p e a r l s
Before Mikimoto revolutionized the pearl market with the introduction of cultured pearls, glass pearls were the only option for all but the most wealthy. Glass pearls known as "Roman pearls" were created of hollow beads of blown glass lined with a pearlescent material - usually a derivative of fish scales - then filled with wax to achieve an appropriate weight for its size. Wearers beware: the wax was known to melt on necks of ladies standing too close to drawing room fires! Today glass pearls are readily available from a variety of makers, including the Austrian crystal maker Swarovski and Czech glass makers.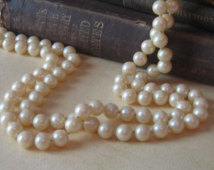 Manufacturing process ensures terrific uniformity in size and range of sizes, but the chief concern of glass pearls is durability. Since the pearl-like quality is achieved through a coating, glass pearls can chip or dull with exposure and wear. However, given the economical price, it is no great setback to simply buy another item and continue to enjoy the luminous appearance of pearl that has coveted for centuries.