• • • C O O L F I N D S • • •
Although I love to make jewelry, I also love finding jewelry components from artisans that require little more than chain or other material to make gorgeous pieces to wear and enjoy. I call these my "cool finds".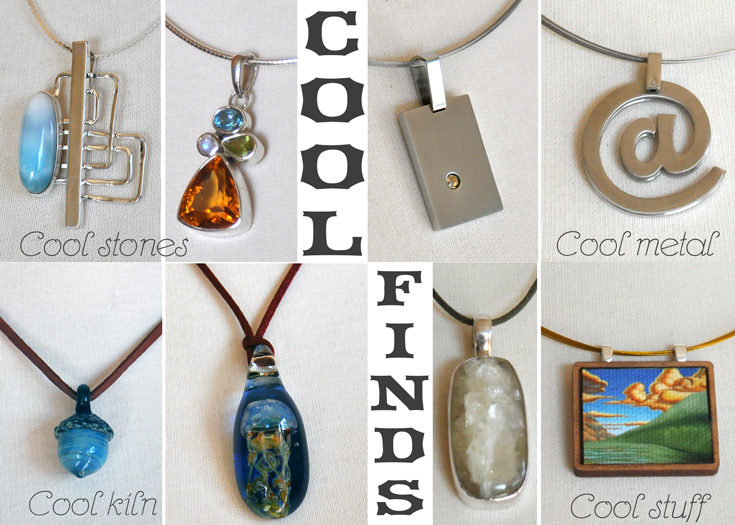 ••
c o o l s t o n e s
As the name implies, gemstones are the stars of this group. From delicate opal drops to tiers of bold stones, the offerings share the common elements of beautiful color and striking design. Unless noted otherwise, designs feature natural stones set in sterling silver for durable, quality pieces one can enjoy for years.
Examples of cool stones:
••
c o o l m e t a l s
Forge ahead! Metal elements such as copper, stainless steel, brass, bronze, sterling silver and gold-fill take the stage of this group. Most are cast but some, like the Patricia Healey copper, have a hand-crafted patina.
Examples of cool metals:
••
c o o l k i l n
Members of this group survive a trial by fire through a labor of love: these glass and ceramic elements are created in various small workshops and studios across the country.
Examples of cool kiln-created glass and ceramics:
••
c o o l s t u f f
This last group features a hodgepodge of materials, but oh so lovely! There's tiny canvas prints with incredible detail in wood frames, lustrous pearls and shell in sterling silver, resin pendants and even a small wood urn turned on a lathe!
Examples of cool stuff: