•• d e s i g n i n g w o m e n
Advances in printing and improved transportation for widespread distribution led to rapid growth of newspaper, periodicals, and books in the late nineteenth and early twentieth centuries. Women in post-Victorian society had an opportunity to illustrate these magazines and books without compromising their modesty or good name. Illustration could be completed at home, without interfering with a women's perceived role within the private sphere as wife and mother. Women illustrators were often assigned themes relating to home and children, yet the pay could be quite good for the times: upwards of $10,000 yearly, roughly equivalent to 15x as much today. The women designers featured here represent prolific artists of the times, such as Ida Rentoul Outhwaite, as well as more obscure artists who created for a time then ceased their work, like Blanche Fisher Wright.
ELENORE PLAISTED ABBOTT (1875-1935) studied at the Philadelphia School of Design for Women, the Pennsylvania Academy of Fine Arts, and in Paris. Her best known work is illustrations for Grimm's Fairy Tales, but her work appeared in numerous magazines and books.
ANNE ANDERSON (1874-1930) was born in Scotland but spent her childhood in Argentina. She illustrated over 100 books and designed greeting cards.
KATE GREENAWAY (1846-1901) was one of the first women to earn a living as an illustrator. She was born in London and studied art at the National Art Training School, Heatherley's School of Fine Art, and the Slade School. Her images of childhood were very popular, leading to them to be published in their own books.
RUTH MARY HALLOCK (1876-1945) attended the Art Institute of Chicago and participated in the school's Ninth Annual Exhibition in March 1903. Her best known work is A Child's Garden of Verses, but she illustrated a number of books and much of her work was for the education market.
FLORENCE HARRISON (1887-1937) worked for the Scottish publishing firm Blackie and Sons, illustrating over 50 books. She was the first woman to illustrate a commercial edition of Christina Rossetti's work.
JESSIE MARION KING (1875-1949) attended the Glasgow School of Art and traveled to France and Italy in her studies. She designed books, jewelry, textiles, and costumes as well as illustration and went on to create a center for women artists in Scotland.
HENRIETTE WILLEBEEK LE MAIR (1889-1966) was born in England to wealthy parents who were artists and wrote verses for her to illustrate. She opened an art school in her home and her students were often her models for watercolor designs.
IDA RENTOUL OUTHWAITE (1888-1960) was an Australian illustrator associated with the publisher A. & C. Black, who published collections of her fairy paintings. The Little Green Road to Fairyland was one of the most popular Australian children's books from the 1920s to 1950s.
MARGARET EVANS PRICE (1888-1973) attended the Massachusetts Normal Art School and the Boston Academy of Fine Arts. Her husband, Irving L. Price, partnered with Herman G. Fisher to create the Fisher-Price Toy Company, and she became its first Art Director.
VIRGINIA FRANCES STERRETT (1900-1931) attended the Art Institute of Chicago in 1915 but had to leave after a short time to support her family. She was diagnosed with tuberculosis and moved to California in 1923. She continued to work for Penn Publishing and had several exhibitions before she died.
BLANCHE FISHER WRIGHT (active 1900s-1920s) is the illustrator of one of America's best known children's books, The Real Mother Goose, but little is known about her life.
Cards are printed with archival inks on heavy cardstock paper and include matching envelopes, and purchase options include all 28 designs, the first half, the second half, or a design from each of the 11 artists listed.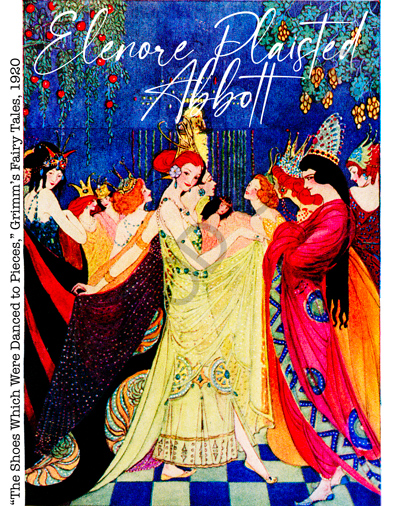 1. Elenore Plaisted Abbott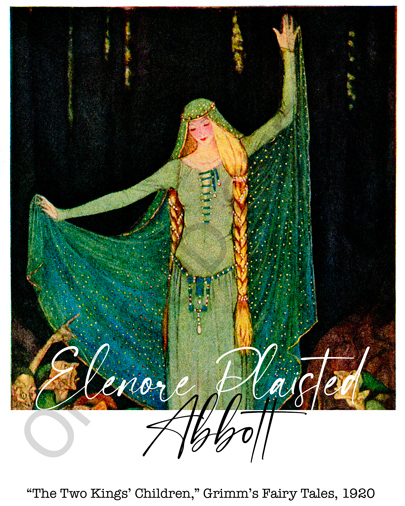 2. Elenore Plaisted Abbott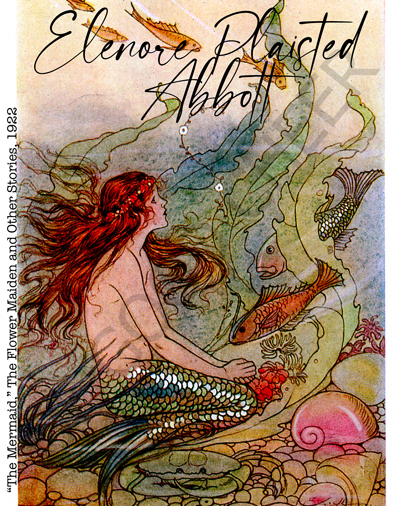 3. Elenore Plaisted Abbott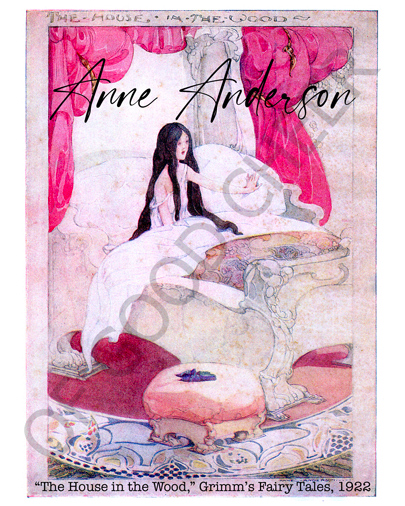 4. Anne Anderson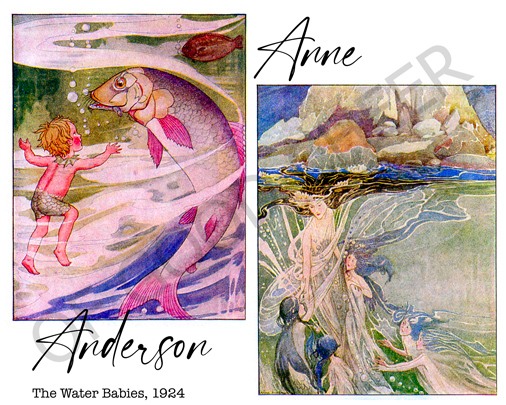 5. Anne Anderson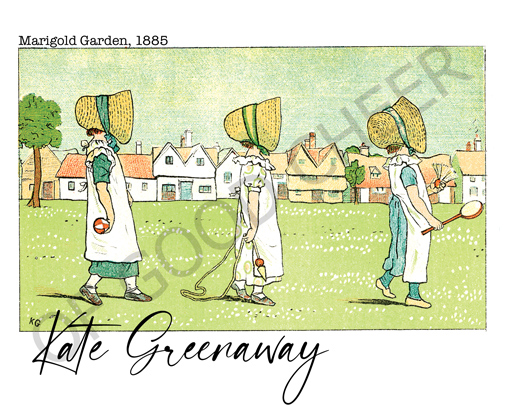 6. Kate Greenaway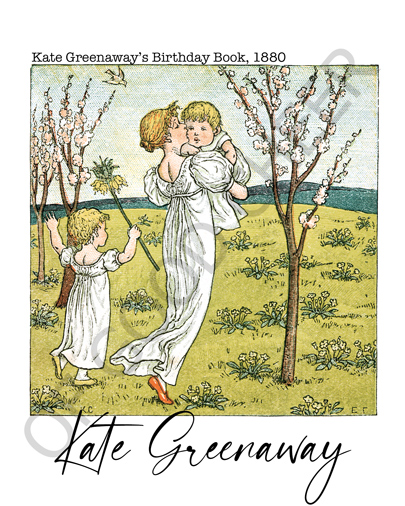 7. Kate Greenaway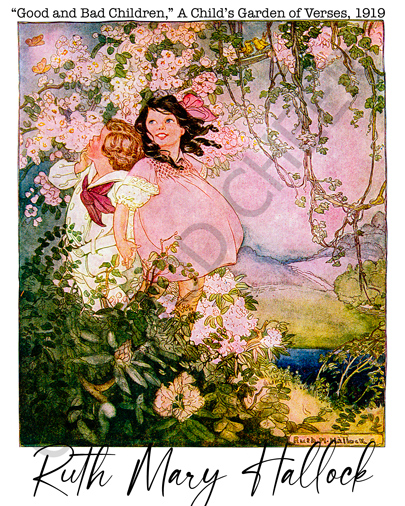 8. Ruth Mary Hallock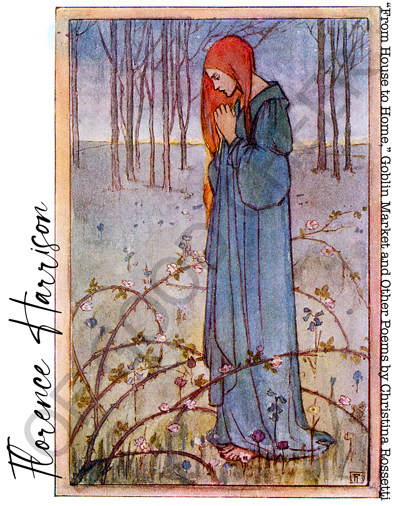 9. Florence Harrison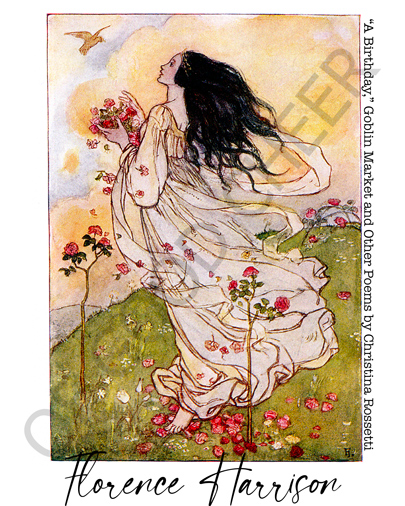 10. Florence Harrison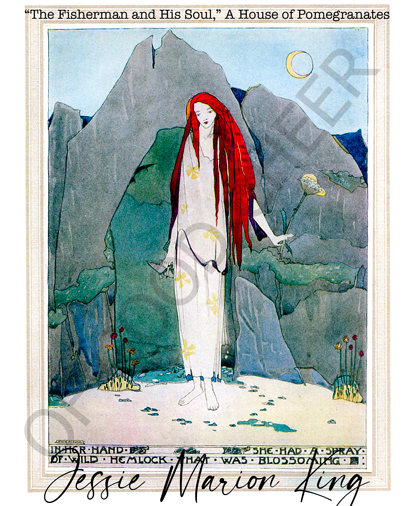 11. Jessie Marion King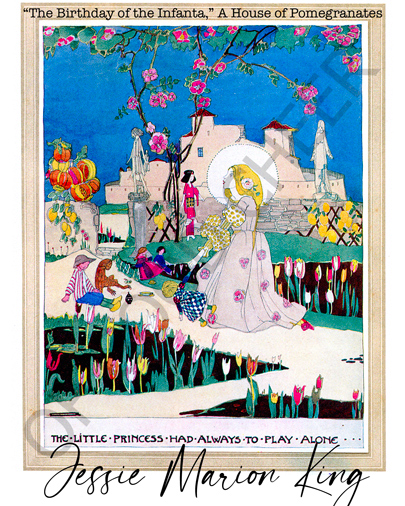 12. Jessie Marion King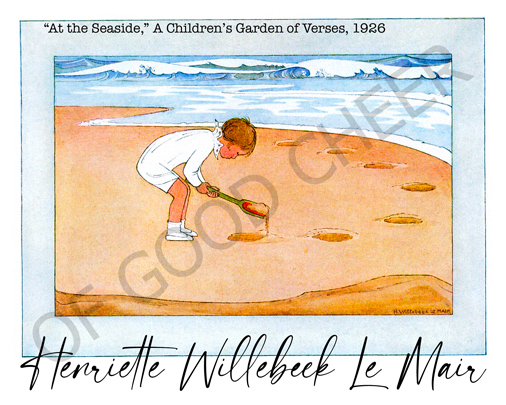 13. Henriette Willebeek Le Mair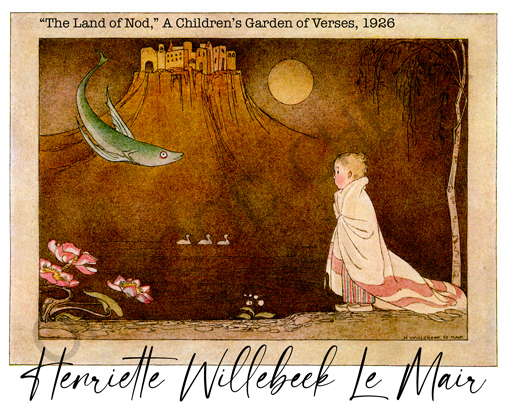 14. Henriette Willebeek Le Mair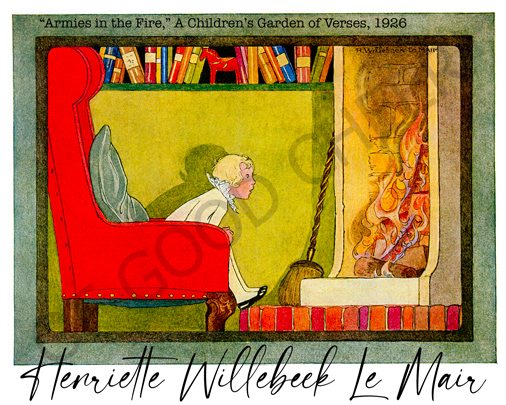 15. Henriette Willebeek Le Mair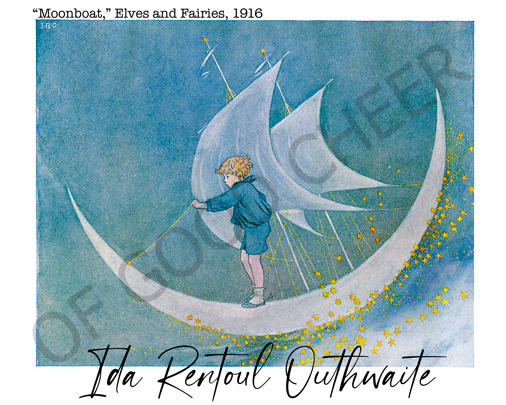 16. Ida Rentoul Outhwaite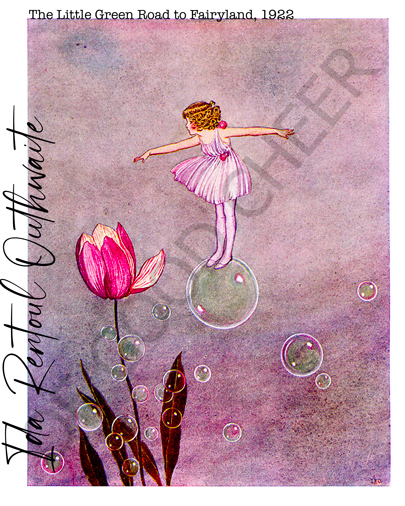 17. Ida Rentoul Outhwaite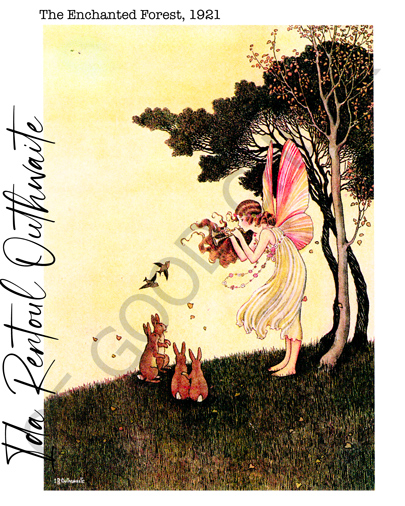 18. Ida Rentoul Outhwaite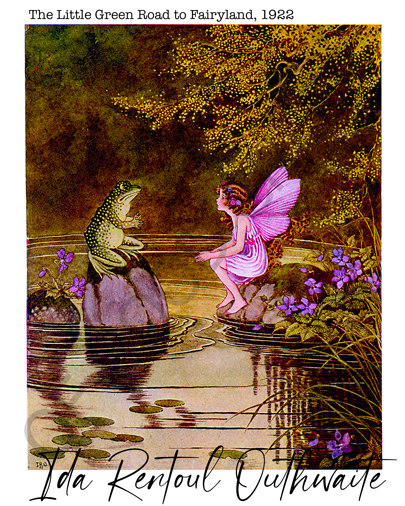 19. Ida Rentoul Outhwaite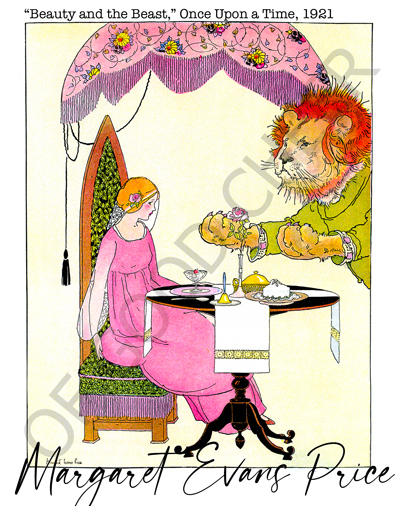 20. Margaret Evans Price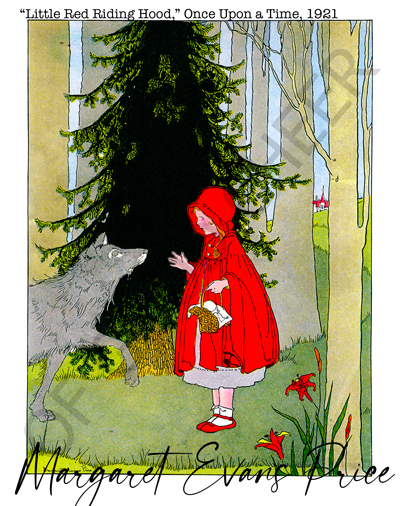 21. Margaret Evans Price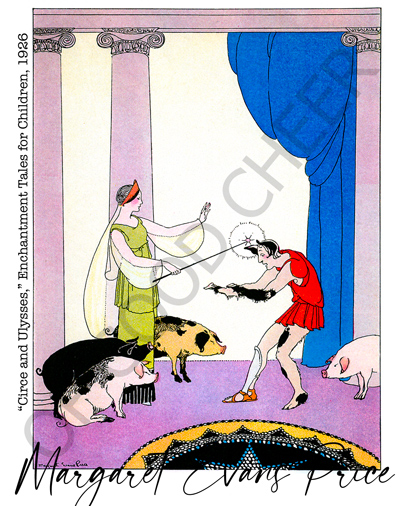 22. Margaret Evans Price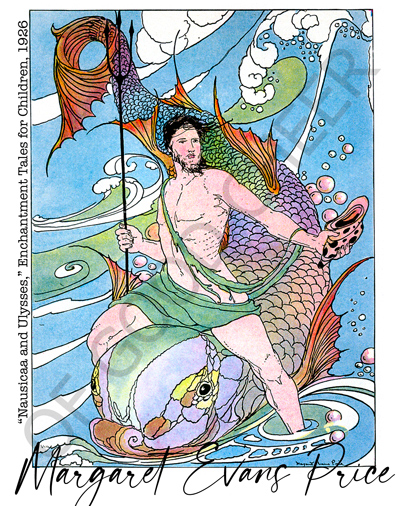 23. Margaret Evans Price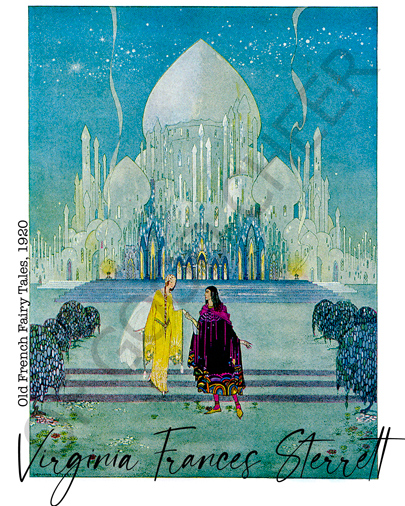 24. Virginia Frances Sterrett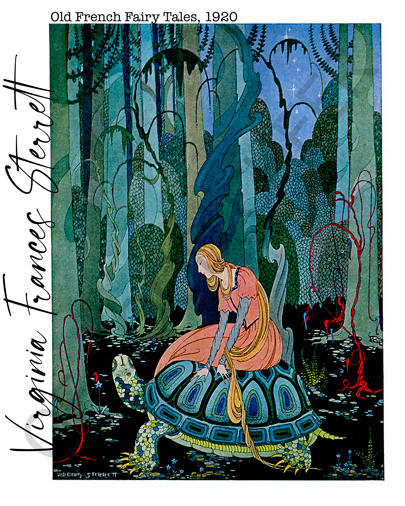 25. Virginia Frances Sterrett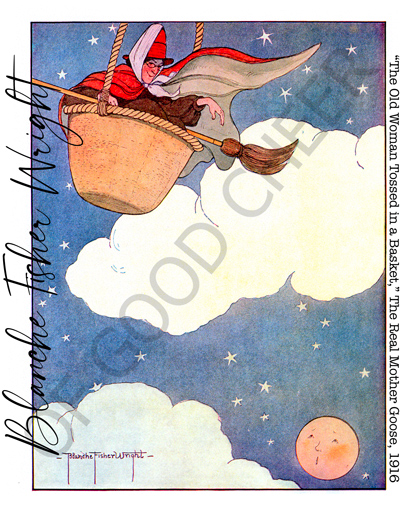 26. Blanche Fisher Wright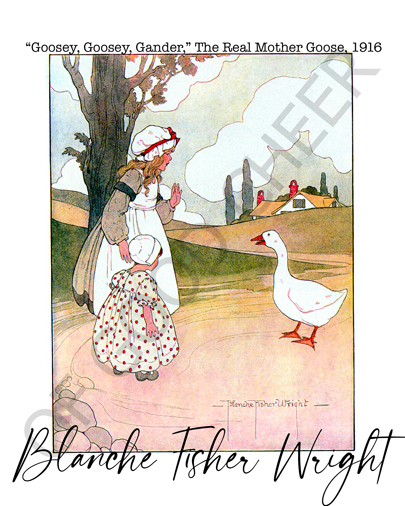 27. Blanche Fisher Wright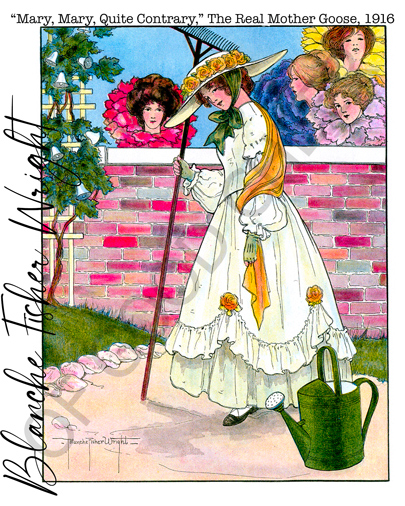 28. Blanche Fisher Wright
lovely literary
|
scientific method spectacular
|
the artists' eye
|
take a hike
|
egyptian wisdom
|
please write
|
it takes a village
|
inside out
|
the language of flowers
|
the rose family
|
the world in black and white
|
it's a sign
|
designing women
|
snow in the sonora
|
ruminating on redoute
|
magnoliophyta
|
midsummer night's dream
|
fortune's wheel
|
western sea