•• h a p p y h o h o h o !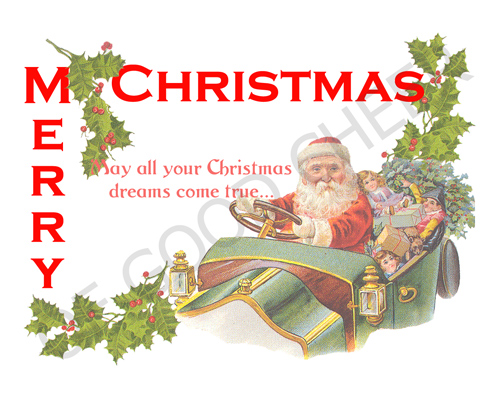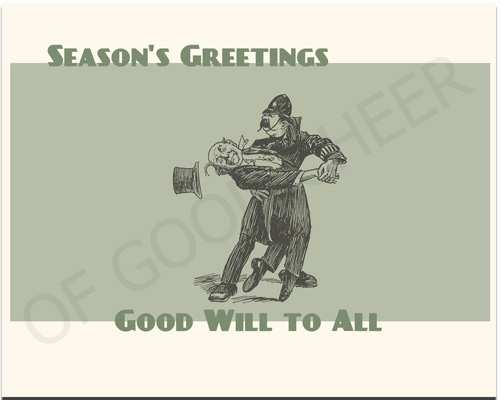 It's fitting that Christmas cards should feature Victorian images since Christmas as we know it with decorated trees and gifts is a fairly recent invention. It wasn't until periodical images circulated in the 1848 featuring Queen Victoria and Prince Albert and family around a decorated tree that the notion of celebrating the day with decorations for the home and gifts took hold in the public imagination, and gifts that used to be given for the new year were instead given at Christmas. Around the same time, Thomas Nast contributed Christmas drawings to Harper's Weekly featuring our modern day version of Santa Claus as a jolly, portly gentleman in a fur suit delivering gifts from a sleigh. The card designs make use of Victorian graphics for nostalgia and humor. If you're interested in ordering cards, please scroll to the bottom of the page for sampler pack selections. If you choose the "Custom" card selection, then note the name of the card (listed under the card images) in the text field provided. Note that "Front" and "Inside" are images for the same card: "Front" is the design on front of the card, and "Inside" is the inside message. You are welcome to save and share the images, but they are subject to copyright (no resale). Enjoy!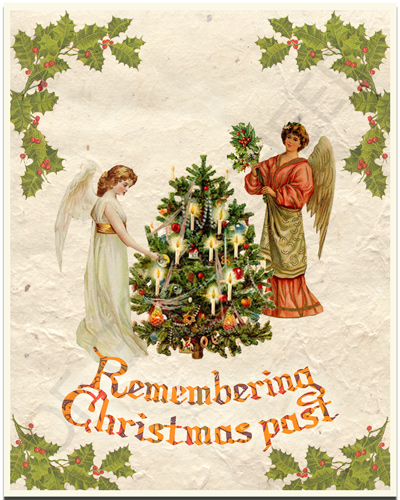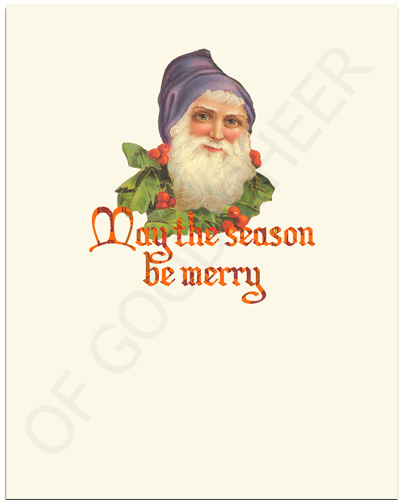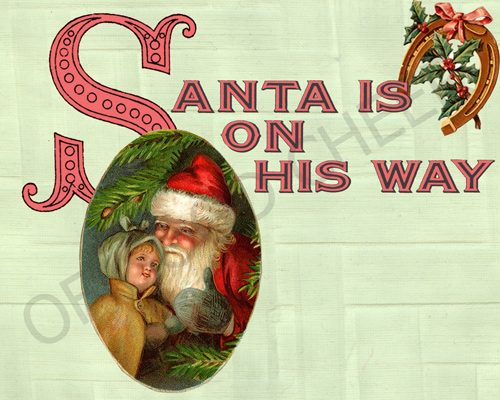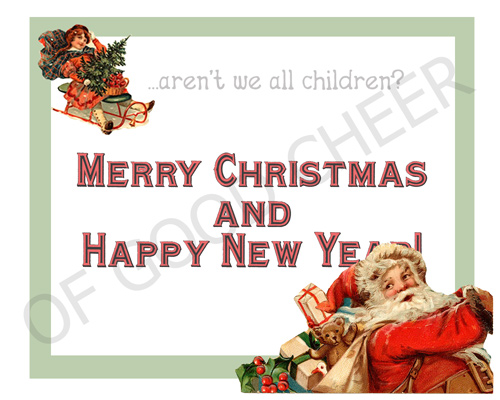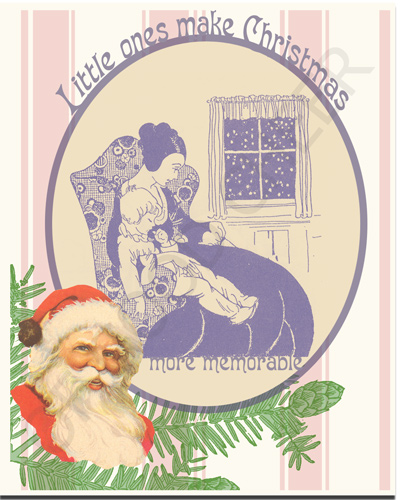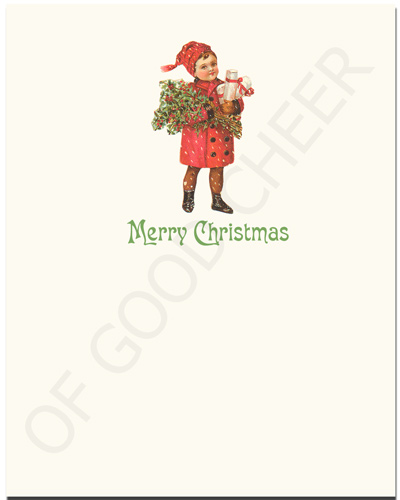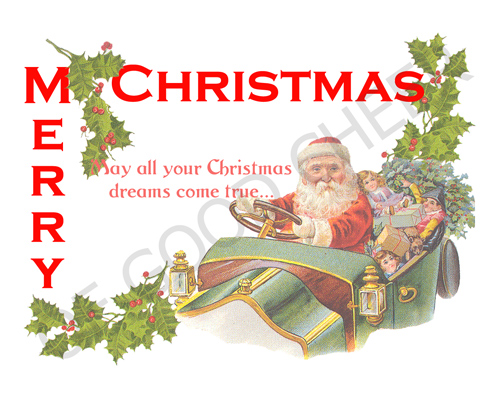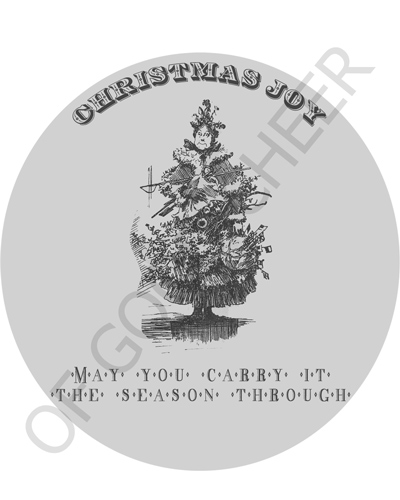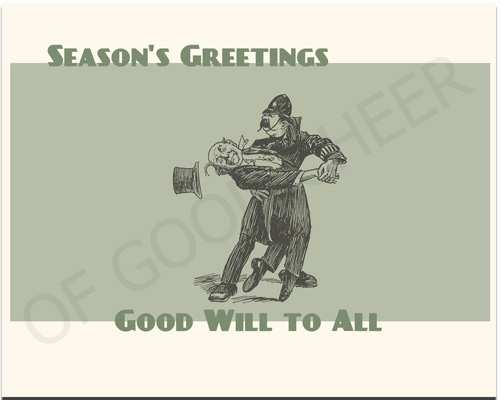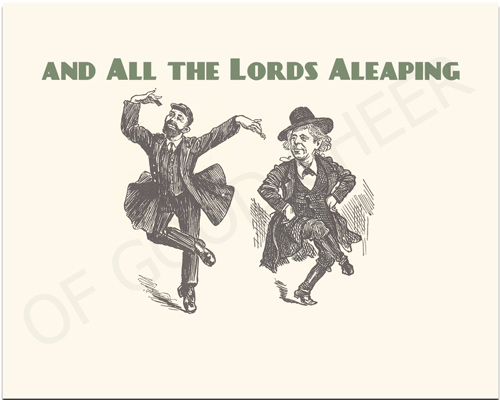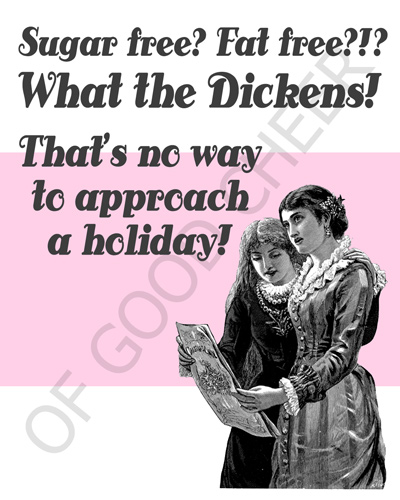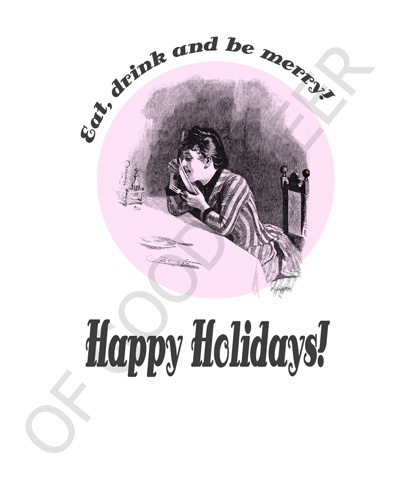 Had Matter Line Christmas Card Sampler Pack options
The sampler pack includes 12 cards printed on ivory heavy duty cardstock with matching envelopes. Cards are approximately 5"x7" and don't require special postage. Each pack includes four of three different card designs: the "Nostalgia" pack includes 1. CHR Christmas Past, 2. CHR Christmas Dreams, and 3. CHR Santa on His Way; the "Humorous" pack includes 1. CHR Christmas Lady, 2. CHR Lords Aleaping, and 3. CHR Sugar Free Holiday. For the "Custom" pack, you can specify three card designs in the text field.
Had Matter Line Christmas Card Sampler Pack: $36.00 USD with free shipping
b a c k t o t o p o f p a g e